Its flagship project is the Cerro Las Minitas silver-lead-zinc property in Durango, Mexico within the prolific Faja de Plata silver belt that has seen historical production and resources of over three billion ounces of silver.

The management team and board has an extensive track record of exploration, discovery and development success in Latin America including the Pensaquito mine in Zacatecas, Mexico, and the San Cristobal mine in Potosi, Bolivia. President Lawrence Page and director Roger Scammell have significant experience exploring in Mexico.

Knowledge and experience requires funding to achieve success and Southern Silver has the support and backing of one of the leading precious metals investment groups in the shape of Dr Thomas Kaplan's Electrum Group.
The company entered into a joint venture agreement in May 2015 under which Electrum can earn up to a 60% interest in Cerro Las Minitas by funding exploration and development expenditures of US$5 million over 48 months.

That $5 million has now been spent and the partners will mull over the results of the recently concluded drilling campaign before deciding the next steps, and there is a lot for them to discuss.

Cerro Las Minitas is some 70km from Durango in a significant producing district that counts the presence of major silver miners on neighbouring properties such as Peñoles, SSR Mining (CN:SSR), Coeur Mining (US:CDE), Hecla Mining (US:HL) and Avino Silver and Gold Mines (CN:ASM). Its CLM West project is on trend with Avino's namesake silver-gold mine.

With Southern Silver being an exploration company, those neighbours may become a more important part of the story as the company has now advanced Cerro Las Minitas to the plus-200 million ounce silver equivalent threshold it believes makes it a serious buyout target.
Its next exploration target is to achieve plus-300Moz of AgEq resources, which management feels can be accomplished during the 2018-2019 drill season.
"In 2013, Coeur Mining bought Orka Silver to obtain the La Preciosa deposit that had about 200Moz AgEq. At plus-200Moz AgEq, Cerro Las Minitas becomes a really saleable asset," vice president of exploration Rob MacDonald (pictured) said.

Geologically, Cerro Las Minitas is a carbonate replacement deposit/skarn system hosted in cretaceous sediments where a monzonite intrusion acts as the heat pump to the mineralising system. Mineralisation is localised in skarn adjacent to the monzonite contact (Skarn Front) and drilling has outlined a circa-650m x 300m mineralised zone that remains open on strike and at depth.
On January 8, Southern released a new mineral resource estimate for Cerro Las Minitas that updates the earlier March 2016 resource. The new estimate incorporates additional data from drilling conducted in 2016 and 2017 that has successfully delineated the new Skarn Front deposit and significantly increased the resource base in both the indicated and inferred categories as well as improving the overall grade of the resource, most significantly in the indicated category.
Compared with the 2016 estimate, the 2018 update features a 318% increase in indicated material to 10.1 million tonnes averaging 102g/t Ag, 0.1g/t Au, 0.15% Cu, 1.4% Pb and 3.6% Zn (116.1Moz AgEq; 1.69 billion pounds of zinc equivalent). It also includes an 18% boost in inferred resources to 8.7Mt averaging 74g/t Ag, 0.04g/t Au, 0.15% Cu, 0.7% Pb and 4.5% Zn (92.7Moz AgEq; 1.35Blb ZnEq).
With significant growth potential available through further exploration, Southern Silver is looking forward to another banner year in 2018.
The Skarn Front deposit was discovered at depth beneath the previously identified Blind and El Sol deposits. It forms on the outer margin of the skarn alteration zone surrounding the central monzonite intrusive with thicker and higher-grade zones of mineralisation seeming to occur at the intersection of the steeply dipping Blind and El Sol zones and the more shallowly dipping Skarn Front zone.
Significantly, this target region and other targets along the Skarn Front zone have been only partially drill tested to date. More detailed drilling is required, particularly to delineate the extent of the higher-grade lenses.
At plus-200Moz AgEq, Cerro Las Minitas becomes a really saleable asset
With all the drill results now in, the partners are determining what are the best paths to follow to add further value over the coming 12 months.

"We have identified several targets that expand the target strike length of the Skarn Front deposit by hundreds of metres that we can drill test to add resources to the project," MacDonald said.
"Or, we could look at infill drilling what we have already found to upgrade the resource to measured and indicated categories and begin doing some of the pre-development work needed to advance towards a preliminary economic assessment and prefeasibility study."

In terms of metallurgy, preliminary testwork produced high-grade lead and zinc concentrates from material in the Blind zone. The lead concentrate contained 82% Ag, 86% Pb and 12% Zn. The zinc concentrate contained 79% Zn at a grade of 39.5% Zn. Two-stage cleaning of the concentrate increased the grade to 49.7% Zn.
ABOUT THIS COMPANY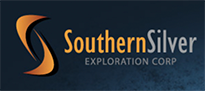 HEAD OFFICE:
Suite 1100, 1199 West Hastings St, Vancouver, BC, V6E 3T5 Canada
Telephone: +1 604 641 2759
Email: ir@mnxltd.com
DIRECTORS:
Lawrence Page
Roger Scammell
Eugene Spiering
Nigel Bunting
Larry Buchanan
Peter Cheesbrough
Donald Head
QUOTED SHARES ON ISSUE:
MARKET CAP (at September 8, 2018):
MAJOR SHAREHOLDERS:
Insiders & Management (10%);
Electrum (36.2%)
TOPICS: