Australia-based uranium exploration company, Elevate Uranium has a geographically diverse project portfolio with assets in Namibia and Australia. The company's proprietary beneficiation process, U-pgradeTM, means it can harness significant project cost savings and develop lower-grade ores many of its peers would have to pass up.
Managing director and chief executive, Murray Hill comes from a metallurgical background. He brought this experience to bear on arrival at the company in 2012 in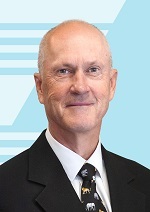 championing the potential of U-pgradeTM to transform the company's prospects. Within 18 months, as part of an eight-strong steering committee, he had successfully orchestrated its development.
U-pgradeTM was originally developed out of necessity; driven by the need to make an economic case for its sole project at the time, Marenica, in Namibia's Erongo region. Here, a resource update had delivered figures of 61 Mlb at 93 ppm. However, with a sprinkling of U-pgradeTM stardust, it became apparent these unremarkable statistics could be transformed into something sufficiently remarkable to progress.
It also became clear the process could be applied to other calcrete ores in semi-arid to arid environments across the globe. Informed by this, target areas were identified, and Namibia and Australia settled upon.
Hill and his team were of the view that spreading the company thinner than this would be difficult to manage. Moreover, given the prevailing low uranium prices in the mid-2010s, funding was hard to come by, such that choices had to be made. Elevate Uranium determined to concentrate on developing its expertise in Namibia alongside securing assets in Australia, where it is listed on the Australian Securities Exchange.
Fast forward to 2023 and the company has the largest land position for nuclear fuels in Namibia, where it can point to no less than four discoveries in just as many years.
Murray Hill described U-pgradeTM as "the new baseline for us, providing enormous optionality as to how we go down the development pathway".
He contrasted this happy situation with what he sees as the reality for Elevate Uranium's peers without a comparable concentrating process, compelled to leach the bulk of their ore. "If you go to the U-pgradeTM process, you produce less than 5% of the mass that goes to the leach circuit. You can then either transport that concentrate off-site to be leached and refined at a third party, or you can leach and refine it yourself", he explained.
This dispenses with the need to build a leach circuit, tailings dam or refinery on site, translating into a further reduction in capital and operational expenditure.
U-pgradeTM is noteworthy in being informed by reverse thinking, whereby the range of minerals present within and across deposits and in what volumes and ratios is established, from which more than 95 percent of the mass of the ore is then rejected. Hill identifies this unconventional approach as the key to the process, where extracting the uranium amounts to the final stage.
The Elevate Uranium MD and CEO sees the company's presence in Namibia as affording it significant advantage, pointing to a continuous uranium mining history in the country stretching back almost 50 years. This began with the still operational Rössing uranium mine, the longest-running and one of the largest open pit uranium mines in the world.
This level of continuity across several decades speaks to Namibia's commitment to uranium mining regardless of the prevailing political, economic or social winds of the day, and should serve to reassure investors. Murray Hill noted that, "Two generations of Namibians have grown up with a uranium industry and are not scared by it. Neither should anyone else be".
In addition, Namibia has the world's only dedicated uranium association supporting explorers, developers and producers, which acts as a conduit between government, stakeholders and the general public. Collectively, these factors strengthen the argument that this Tier-1 destination and world's fourth largest producer of uranium is committed to and supportive of the industry's continued development.
Elevate Uranium's experience to date provides the proof that supports this notion, having been able to explore its projects at a relatively rapid rate, free of state interference or encumbering regulation. And within the context of Africa, Namibia is an extremely stable investment proposition. It is democratic, investor-friendly, and has a knowledgeable, well-informed Chamber of Mines and Ministry of Mines and Energy. There is also an understanding at the highest levels of government that the country's GDP and socio-economic development is reliant on just two sectors. Of these, mining constitutes one, and tourism the other.
In Australia, while there is currently a moratorium on nuclear power, Hill believes the inherent baseload unreliability and incompatibility with the existing grid of currently fashionable renewables means nuclear's place in the Australian sun will surely come. There is, however, nothing precluding Elevate Uranium from exploring for uranium and developing its projects, in respect of which the company is currently preparing drill programs for 2024.
As to the disconnect between the uranium spot price and Elevate Uranium's own performance on the market, Hill noted that his company's share price is less disconnected than most, and pointed to the fact that investors would have seen it double in the four-month period covering June to September 2023.
Given the anticipated uranium supply deficit to come many are predicting, he believes it is only a matter of time before cautious investors comprehend that the current uranium price rise is going to sustain and doesn't represent just another false start. In his opinion, this will coincide with an all-out clamour for stock.
For now, Elevate Uranium is busy getting its ducks in a row, with Hill pointing to its flagship Koppies project in Namibia as the main focus of attention, which he described as representing "shallow, simple mining".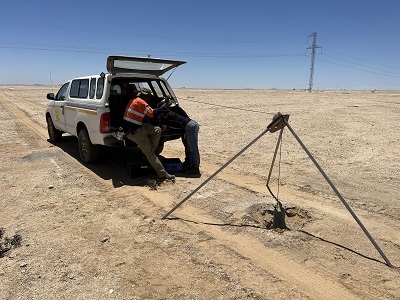 At Koppies, three drill rigs are flat out drilling 75 holes a week with a view to publishing updated resource estimates as the company moves down the pathway to development.
With activity across multiple projects, zero debt, a healthy bank balance and a relatively low burn rate, the MD and CEO describes Elevate Uranium as being leveraged to much more than the uranium price. It is also able to generate news flow from several different sources, unlike many of its peers.
Hill asks investors to consider that in Namibia, Elevate Uranium can drill - and drill cheaply - for 12 months of the year, with no First Nations issues to contend with. He contrasts this with other locations hosting uranium, perhaps better known, where latitude and inclement weather prevent year-round mining, and where high costs and challenging community relations can serve to further sully the investment opportunities that do exist.
ABOUT THIS COMPANY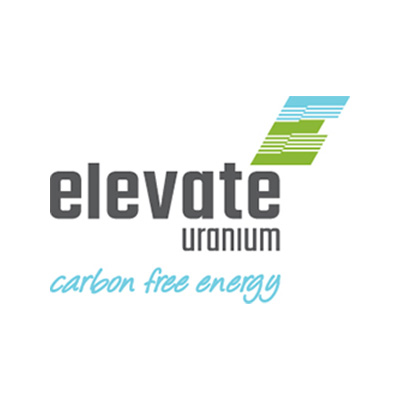 HEAD OFFICE: Suite 2, 5 Ord St, West Perth WA 6005
TEL: +61 8 6555 1816
EMAIL: info@elevateuranium.com.au
WEB: https://www.elevateuranium.com.au/
DIRECTORS: Andrew Bantock, Murray Hill, Stephen Mann
QUOTED SHARES ON ISSUE: 278 million
MARKET CAP (at August 31, 2023): A$125 million
TOPICS: